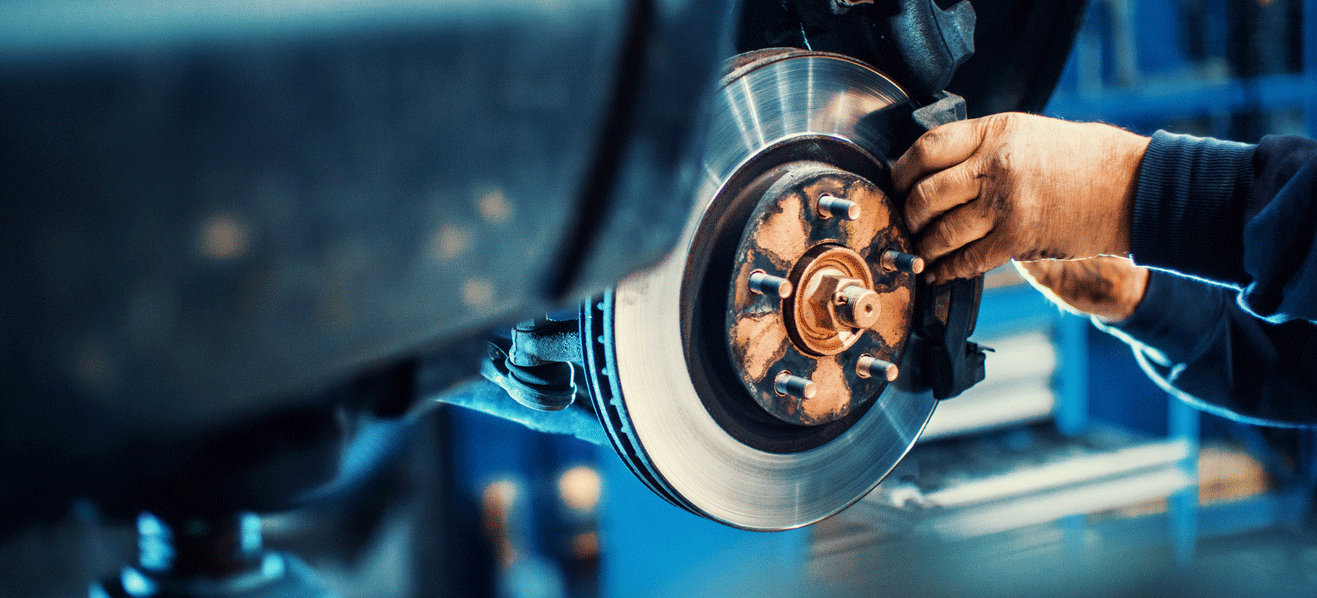 Expert Brake Service Near San Antonio, TX
Driving is one of the greatest inventions of the modern era - it has allowed us to travel more than ever before, and has opened the doors of the world to us. But this great mobilization doesn't come without its fair share of risks. Even if you have a perfect driving record, and you always obey the rules of the road, you can't guarantee that your fellow motorists will abide by the rules too.
The room for error on the road is why it's critical to ensure that your vehicle will be safe on the road. And the foundation of your safety? The brakes.
You should be confident that your brakes will perform and stop your car instantly each time you step on the pedal. If you're not positive in your brake's ability to stop your car safely, it's time to visit our service center at Genesis of North West San Antonio.
We know that driving a Genesis is a special experience, and that servicing it properly is too. Our expert technicians will be able to properly care for your vehicle so you can drive it for years to come. We also service other makes with the same expert care. When you bring your vehicle in for service, we will thoroughly inspect it, and offer recommendations should anything be awry. Your safety is our service center's top priority, so you can trust the recommendations our technicians make. We'll never push services or parts that you don't truly need, and we will explain the issues and answer any questions you may have about what needs to be done.
How to Tell If Your Brakes Need Service
It's better to be cautious about something as crucial as your brakes. So, if you notice anything unusual or "off" about your vehicle, come see us quickly at Genesis of NW San Antonio, and we'll check it out for you. At the very least, you'll leave with peace of mind that you're safe on the road.
There are a few things you can take note of when driving if you're unsure about the condition of your brakes.
Grinding sensation when stepping on the brake pedal
A squealing or screeching sound when braking
Needing more pressure than usual to stop your car
Shaking or vibrating
If you notice any of these symptoms, or anything else that concerns you, it's best to take it seriously and act quickly. At Genesis of NW San Antonio, we work to make it as easy as possible for you to bring your car in for service, with appointments beginning at early and stretching into the evening. Don't have time to bring your car in yourself? No problem. We can pick up your Genesis vehicle, at return it at a location convenient for you whether it's work, home, or someplace else. When you opt for our complimentary service valet, we'll also provide you a Genesis loaner to use while your vehicle is being serviced. If you'd prefer to bring your vehicle in, you'll have the option of waiting for the service to be completed in our plush waiting lounge, or utilizing our free shuttle service.
When you know what's at risk by ignoring potential brake issues, the right choice is evident: stay safe with timely service at Genesis of NW San Antonio.
Quality Auto Care at Genesis of NW San Antonio
Whether your vehicle is in need of brake work, an oil change, a battery replacement, or engine repair, our full-service facility will be able to give your vehicle excellent care and service. With our complimentary service valet, service shuttle, and comfortable waiting lounge, we've worked to ensure that brining your vehicle in for timely service is as convenient and stress-free as possible. Our service center is staffed with expert technicians, so you can trust that your vehicle is in the best hands. Schedule an appointment today, and enjoy the peace of mind that comes with a well-serviced Genesis.