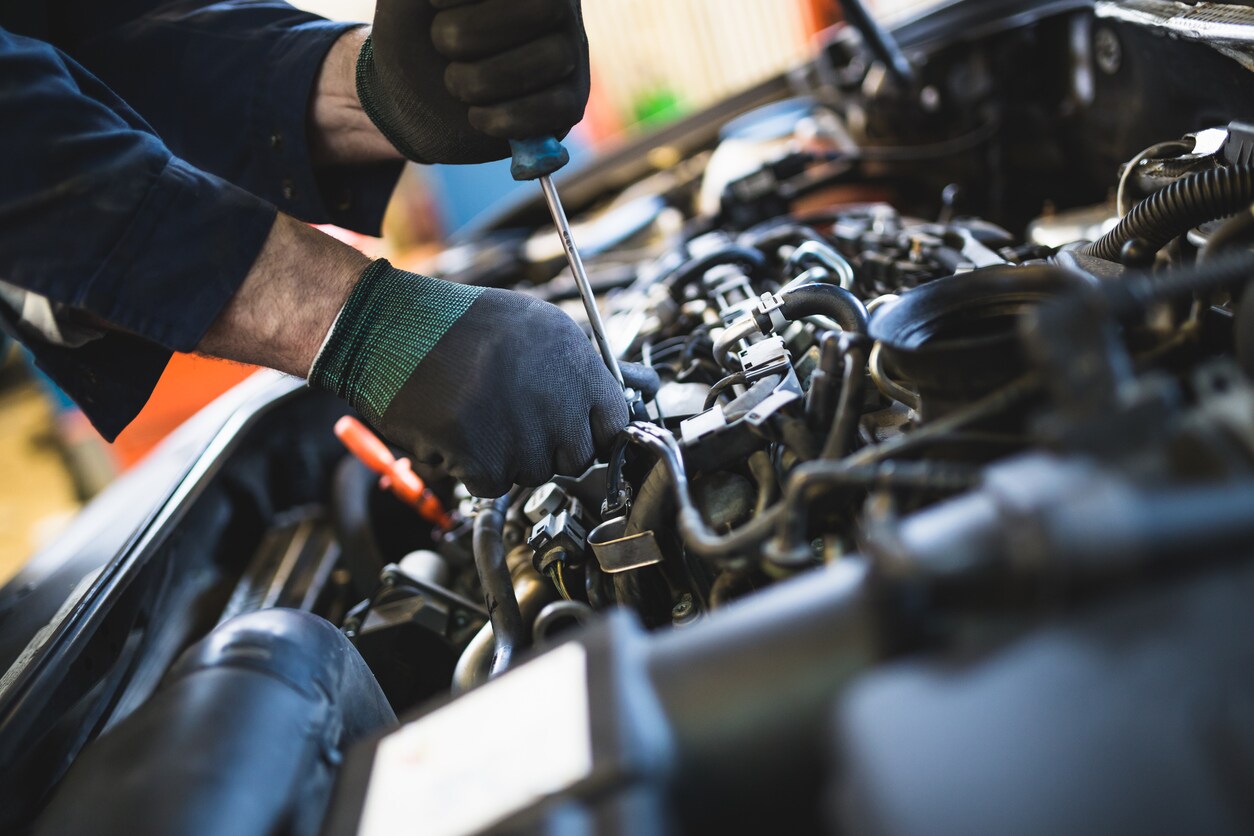 Find Auto Repairs, Service, & Maintenance San Antonio, Texas
We all understand that our cars, trucks, vans, and SUVs require service and maintenance from time to time. At Genesis of NW San Antonio, you can count on our team to assist you. Our dealership offers service and maintenance performed by our trained specialists. So, if you find yourself with a nail stuck in your tire, a lightbulb out, or other issue, don't hesitate to come see us as soon as possible.
Benefits of Service at Our Maintenance Center
There are many benefits to using our Service Center. From repairs to maintenance and everything in-between, we're more than happy to examine your vehicle. Your safety is our top priority and we want you to always have an enjoyable experience on the road. For this to happen, you need a dependable VEHICLE and dealership that you can trust.
We happily perform oil changes and other important services. Our highly-skilled technicians have a long history of providing top-notch service. You can trust us to get you back on the road in no time at all! Our service is thorough and quick. We understand maintenance can sometimes be stressful, so we've made the process as smooth as possible for you.
For instance, feel free to go ahead and schedule a service appointment on our site. You can choose the date and time which works with your schedule and we'll be here waiting for you to arrive. If you'd like a comprehensive list of our services, take a look at our maintenance menu. We also offer complimentary scheduled maintenance for you to take advantage of as well.
Where to Find Service in Texas
Stop by Genesis of NW San Antonio today! As you can see, our dealership is filled with knowledgeable experts who can assist you each step of the way. Whether your vehicle needs a simple service such as an oil change or new battery, we're here to help.
In addition to this, we're happy to say that we provide countless deals and specials when it comes to service and maintenance. We don't believe service should cost an arm and a leg, so we want to give you plenty of choices.
You'll find our dealership conveniently located at 13663 West IH-10, San Antonio, TX 78249. We look forward to seeing you soon. During your visit, our staff members will be more than happy to assist you. While you're waiting for your vehicle to be serviced, feel free to take a look around at our inventory. Who knows - you might just find the vehicle you've been searching for! We look forward to seeing you soon.