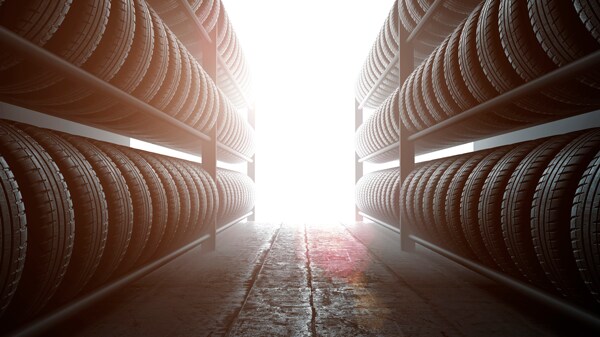 Tire Replacement In Houston, TX
Regardless of whether you're commuting in and out of Houston for work, taking work trips, or running endless errands, your tires are going to wear out every few years, and you'll need to replace them. Your vehicle only makes contact with the road through the tires, meaning they are a crucial safety, performance, and efficiency element for your vehicle.
It's all too common for drivers to continue traveling on worn out tires, compromising their safety with every mile. And we understand why, too: tires aren't a small purchase, and they can quickly make a large dent in your bank account or rainy-day savings.
That's why we work tirelessly to make our service center a place where you can purchase top-quality tires at an affordable price. At Genesis of Northwest Hyundai, we offer an excellent selection of tires at incredible prices. Our team of service experts are ready to assist you in finding the right ones for your vehicle, and will answer any questions or concerns you have during the selection process. We make it convenient to bring your vehicle in for new tires, working to serve you every day.
When Is It Time for New Tires?
It's better to be proactive about your tires so you don't wind up on the side of I-10 with a flat. You can perform an occasional visual inspection to stay on top of any potential problems before they cause undue harm.
In your inspection, look for bald patches, cracks, bulges, and uneven or excessive tread wear. These symptoms will indicate that your tires are past their prime and need to be replaced. If you see anything that gives you pause, schedule a convenient appointment with our experts at Genesis of Northwest Hyundai for their professional opinion.
If their assessment indicates that you need a tire replacement, our technicians will guide you through the process of selecting the right tires for your vehicle and budget. Once they're mounted and balanced, you'll quickly be on your way in a car that's set to take you anywhere you need to go.
Convenient, Affordable Tires and Service at Genesis of Northwest Hyundai
Whether you need new tires, brake works, an oil change, or engine repair, the service center at Genesis of Northwest Hyundai is on your side and ready to help. Our team of expert technicians are highly trained to keep your vehicle running at its best. They'll make honest recommendations that you can trust. Once you've scheduled an appointment, they'll take care to get the job done quickly and correctly so that repairs and service work doesn't take too much time out of your busy schedule.