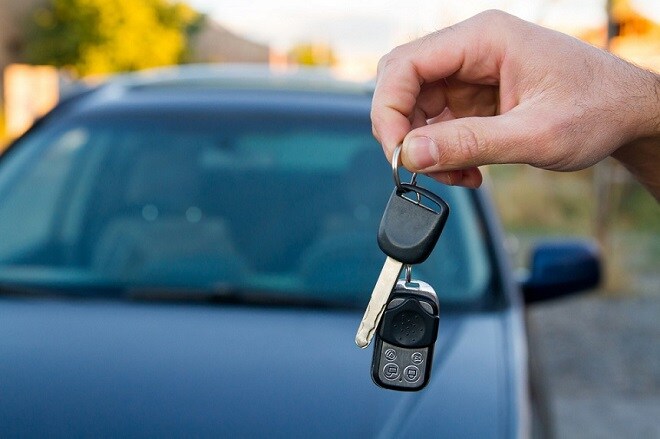 We Bring the Test Drive to You
The best way to get to know a vehicle before you buy it is with a test drive. For many car shoppers, it's the most exciting part of the whole car buying endeavor. You get to see how you feel behind the wheel, get up close and personal with the layout and features, the materials and space in the cabin. The test drive experience is impossible to replicate.
So, what about those who choose to shop and buy remotely? It's an increasingly popular alternative to the traditional dealership experience, and it's a great way to enjoy a simple, convenient, and streamlined car purchase from the comfort of your own home. At Genesis of NW San Antonio, we want our online shoppers to have every advantage that our in-person customers receive, including the benefits of test driving.
To that end, we're offering yet another exciting convenience service: test drives on your terms, on your turf.
Once you've selected your favorite vehicle among our amazing online inventory, we can arrange to deliver it right to your home or office and let you get your time in the driver's seat before you commit.
Test Drives at Your Service
Customer service is our number one priority at Genesis of NW San Antonio. That's just as true for those who shop our physical location as it is for our valued remote shoppers. To better serve you, we've put everything you need for a complete and rewarding purchasing experience right at your fingertips on our easy-to-navigate website. It's also why we offer every convenience you can think of as you find, finance, and take possession of the car of your dreams.
It won't take long for you to fall for one of the stellar Genesis models in our online selection. And the moment you do, you'll want to take a closer look. Our sales associates will be happy to arrange a virtual vehicle demonstration via smart device to give you a better view of the interior, exterior, under the hood, or anything else you're interested in seeing.
Then it's just a matter of scheduling a convenient date, time, and location for your top pick to be delivered for your thrilling test drive. It's just one more way we're making sure our customers get the best possible service at Genesis of NW San Antonio.
Easy Online Car Buying at Genesis of NW San Antonio
We know you're excited to start your journey toward the simplest and most rewarding car purchase you've ever had, and we can't wait to show you the ropes. At Genesis of NW San Antonio, we make the entire process simple, but we don't leave you to do it all on your own. You can contact us at any point for additional information, expert insight, and assistance in setting up an at-home test drive or home delivery of your new Genesis.
Visit our virtual showroom now and start browsing. You're closer than you think to claiming the Genesis you've been dreaming of!